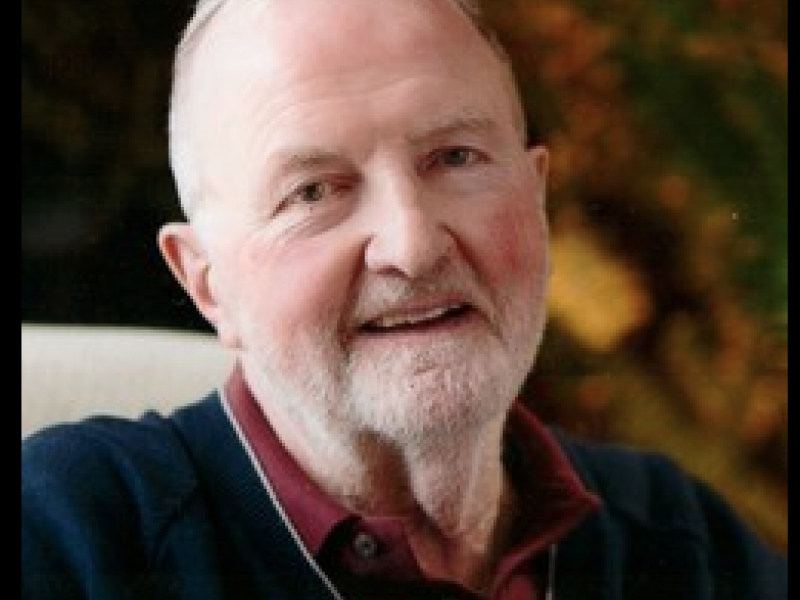 Robert J. Kammerer – business leader, mentor, friend, husband, father, avid golfer and grandfather-died at the age of 78 on Friday evening, January 22nd at Waveny Care Center in New Canaan, CT.
Bob was born on March 29th, 1937 in Minneapolis, Minnesota, the fifth of five children of Roy and Sarah Kammerer. He attended local schools and DeLaSalle High School. He excelled in many sports and was an all-state player in basketball, baseball and football. He played basketball at the University of Wisconsin and the University of Minnesota, and graduated from St Cloud University.

Bob served in the U.S. Army for two years where he also played basketball. He was predeceased by his brothers John and Tom and his sister Mary Ann Dietrich.
He began his business career with Xerox Corp. in Chicago, Illinois in 1964 and had several sales and management positions in Appleton, Wisconsin, Indianapolis, Indiana, and Rochester, New York prior to joining the Canadian company in 1970. He became president of Xerox Canada in 1973, creating both research and manufacturing facilities in Canada.
In 1976 he returned to the U.S. and had many senior management positions involving the Middle East, China, and Latin America. Retiring from Xerox in 1992, Bob joined Baldwin Associates, an executive search firm specializing in technology. He retired in 2003.
In addition to his wife of 50 years, Bob is survived by one daughter, Sarah Bell(Jay) and three sons – Charles(Leslie), David, and Mark(Robyn) – and 10 grandchildren.
A memorial mass of Christian burial will be held at 10:30 am at St Thomas More Church,335 Middlesex Ave, Darien, Ct, on Saturday, January 30th.
In lieu of flowers, memorial contributions can be made in Bob's memory to DeLaSalle High School, One DeLaSalle Avenue, Minneapolis, Minnesota. 55401-1500. For online condolences and directions please visit www.hoytfuneralhome.com