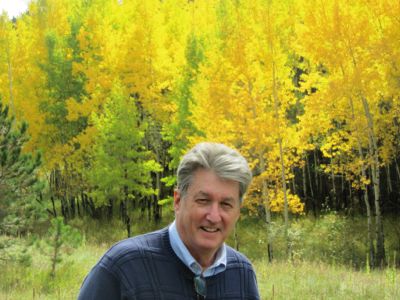 William B. Cogar received his doctorate in history from Oxford University and is the former Director at The Mariners' Museum in Newport News, VA. A former History Professor at the U.S. Naval Academy in Annapolis, MD, he also lectured at the Britannia Royal Naval College, Dartmouth, England. Besides directing the Naval Academy Museum, Dr. Cogar was also Vice President for Collections and Research at Mystic Seaport. He is the author of various books and articles, including a multi-volume Dictionary of Admirals of the U. S. Navy. He also edited and was a contributor to Encyclopedia of Naval History (London: 1996). Bill retired recently from the Mariners Museum as President and CEO.
Dr. Cogar's talk is entitled "Lord Horatio Nelson and The Battle of Trafalgar". A little over two hundred years ago (1805), the most celebrated figure in naval history, Admiral Horatio Lord Nelson, died at the moment of his greatest victory, the Battle of Trafalgar. Besides being a bold and innovative naval commander and a national hero, Nelson was also vain, arrogant, even cold and cruel. Through colorful illustrations, Bill Cogar will examine Nelson as a sailor, whose qualities made him a naval hero; as a God and how he has been idolized as an inspiration for others; and as a man, whose greatness was balanced by human frailties and weaknesses. Dr. Cogar has amazing illustrations from the various museums he has as sources.
From 1983 to 1998, he was a history professor at the U.S. Naval Academy in Annapolis, Maryland. In 1993, he was appointed director of the Naval Academy Museum, where he embarked on an ambitious program to expand services, revitalize the museum and increase the importance of Naval Heritage. In addition to a series of temporary exhibitions, he completed a comprehensive master plan to modernize the museum with new galleries and permanent exhibits. His efforts resulted in state-of-the-art galleries on World War II, the Cold War Navy, and the Navy in Space. For his service, Cogar was awarded the U.S. Navy's Meritorious Civilian Service Award in 1998.
In 1998, Cogar joined The Mariners' Museum as vice president and chief curator, and he worked to make the museum's collections more accessible both actually and virtually. He supervised the collections, exhibition design and education departments and was instrumental in several major exhibitions.
Cogar joined Mystic Seaport Museum in Mystic, Connecticut, as vice president for collections and research in 2002, managing the curatorial, photographic, publications, and intellectual property departments as well as the G.W. Blunt White Library.
In 2007, Cogar returned to The Mariners' Museum as vice president of museum operations overseeing the curatorial, collections management, exhibit design, education, conservation, and photography departments. He also oversaw The Mariners' Museum Library that houses the finest collection of books, manuscripts, maps, charts, and rare books in North America. In January 2008, Cogar was promoted to executive vice president and chief operating officer.
Arranged by Fraser Wright